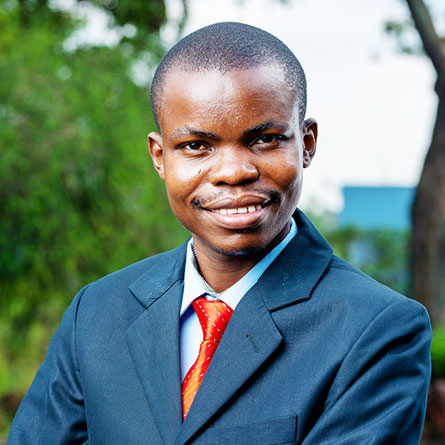 Jerome K. Mugondi
Jerome Kapel Mugondi has been appointed Environmental Social Safeguards Specialist for the Competitiveness and Enterprise Development Project (CEDP) – a Government of Uganda/ World Bank funded project coordinated by the Private Sector Foundation Uganda (PSFU).
Jerome is a seasoned Environmental and Social professional with a wide range of experience in both private and public sector development projects. He has previously worked with New Forests Company, NewPlan Limited, Huawei Technologies (Uganda) Limited and Mota-Engil Africa.
Over the course of his career, he has carried out several Environmental and Social studies including Environmental and Social Impact Assessments (ESIAs), Environmental and Social Management Plans (ESMPs) and Resettlement Action Plans (RAPs). He has also been involved in Environment and Social Audits, Environmental and social monitoring of various projects in different sectors including forestry, oil and gas, roads, airports, hydropower and transmission lines and communication infrastructure projects. He also has experience in supervising Environmental and Social aspects in the construction industry.
Jerome brings valuable experience in management of Environmental, Social, Occupational Health and Safety aspects in implementation and management of Projects.
He has a deep passion for environment preservation and is actively involved in various programmes seeking to raise awareness about climate change in Uganda.
He has a Bachelor's Degree in Community Forestry from Makerere University and a Master's Degree in Environment and Natural Resources from Makerere University. He also holds a Professional Certificate in Project Management (PRINCE2) from APMG International and a certificate in International Water Law and the Law of Transboundary Aquifers from the University of Geneva.