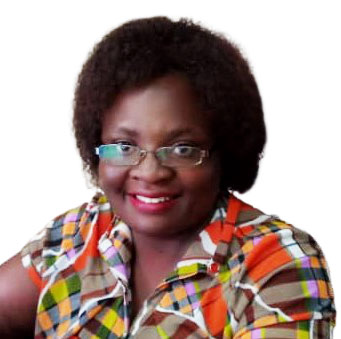 Susan L. Namuli
Susan Lilian Nimuli has been appointed Monitoring and Evaluation Specialist for the Competiveness and Enterprise Development Project-Additional Financing (CEDP-AF), a Government of Uganda/World Bank funded project coordinated by the Private Sector Foundation Uganda (PSFU).
She is a Monitoring and Evaluation practitioner with over 15 years' of practical experience in Monitoring and Evaluation work including routine monitoring of project implementations, developing M&E systems for both Government and Non-Government Organizations, designing and managing research, baseline surveys, evaluations, setting up systems for data quality assurance (DQA), organizational systems strengthening and analytical reporting.
Over the years, Susan has developed and implemented new systems that increase organisational efficiency through identification of opportunities and taking full advantage of the best practices. She cherishes a forward-thinking approach to issues, believes in team-based approaches, results-oriented, merit-based systems and principles.
She is people-oriented and with vast interest in wildlife protection and conservation. She previously worked as a Monitoring and Evaluation Manager at Uganda Wildlife Authority (UWA), Design Monitoring and Evaluation Specialist (DM&E), Program Coordinator (PC) and Community Development Facilitator (CDF) at World Vision Uganda (WVU).
She is an active member of the Uganda Evaluation Association (UEA), Africa evaluation association (AFRea) and a member on the National Monitoring & Evaluation Working Group (NMEWG).
Susan has a Bachelor of Arts degree in Social Sciences from Makerere University and a Master's degree in Monitoring and Evaluation from Uganda Technology and Management University (UTAMU). She also has certificates in Project Management and Finance Management for non-financial managers from Uganda Management Institute (UMI).